Self-Breakthrough For Excellence
突破自我,迈向卓越
INTRODUCTION
It is our birth right to be successful in life, it is our privilege to enjoy the life that we are dreamed of. However, not many succeeded in their pursue to achieve their goals and live their dreams. A lot of them have tried very hard through various methods, read a lot of books, attended many training, seminar, workshop or conference and yet failed.
Hence, it is very important to know why one cannot succeed in achieving their goals and live their dreams. We need to find out the root cause of the problem and corrective action being taken to enhance the chances of success.
Everyone can and should enjoy rich life as it is a very basis and fundamental element that everyone should possess since born. Now, it is time to unveil the secrets and principle of success for everyone to enjoy a rich life.
WHY WE SHOULD LIVE A RICH LIFE?
What is "Rich" life? For majority of us, "Rich" life means having lot of money. We measure our riches based on material possession such as houses, shoplots, land, luxury cars, jewelries and businesses. Most people are working very hard to go after all these material gains in order to bring happiness to their family.
However, after years of going after riches and accumulated wealth, one may not be necessarily happy, sometimes feel empty in their life, directionless and started to lose focus in their life. This happens because of the misconception of the definition of riches.
In this programme, Chi will share with participants on the true meaning of wealth. It covers more than just material gain such as spiritual fulfillment, family happiness, personal health and fitness, meaningful career, contribution in the society, etc.
OBJECTIVES
This self-discovery training cum coaching aims to provide a step-by-step guidance to participants to reflect into their life journey to know where they did well and where to focus on in order to reach a work-life balance. As a result, one could live a RICH life in both personal, work and business context.
EXPECTED OUTCOME
Through this programme, participants would understand clearly the critical factors that contribute to their happiness and success in life, work, career or business. One would be able to differentiate bad and positive mindset. With a clear awareness, one will perform at their peak through positive mindset.
PROGRAMME OUTLINE
MODULE ONE : MINDSET TRANSFORMATION AT WORK
• Mindset of majority
• Consequences of no change
• Benefits of mindset transformation
MODULE TWO : LIFE PURPOSE
• What is a life purpose?
• Methods to find clarity in life purpose
• Benefits of having a clear life purpose
MODULE THREE : THE POWER OF OUR MIND
• Know the secrets of our mind
• The power of inspirations
• The magic of organised thinking pattern
• Components of an organised thinking pattern
MODULE FOUR : UNIVERSAL RULES OF SUCCEESS
• 10 universal rules of success
• How to apply universal rules in life?
• The impacts of universal rules in our life and at workplace
MODULE FIVE : FIVE GOLDEN STRATEGIES TO LIVE A RICH LIFE
• The power of 2 FGSA models that transform your life from mediocre to greatness.
WHO SHOULD ATTEND?
1. Small and Medium Enterprises owners
2. Middle and senior management
3. Sales & Marketing Personnel
4. Insurance, Unit Trust and Property Agents
5. Anyone who wanted to transform their life
PROGRAMME DURATION
2 days, 9.00am-5.00pm
PROGRAMME DELIVERY METHODS
1. Lectures
2. Peers Sharing Sessions
3. Case Studies
4. Assignments
5. Peers Discussions
6. Invited Speakers sharing
MAXIMUM PARTICIPANTS PER CLASS
20
PROGRAMME INVESTMENT
Please refer to Richmind Consultant
OTHER
Participants will be given a Certificate of Completion by Richmind Consulting and Mentoring Sdn. Bhd. upon completion of the 2-days training.
---
TESTIMONIALS
---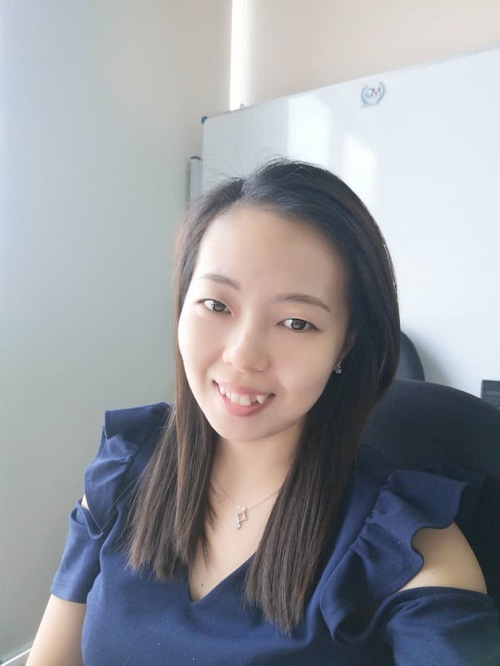 感恩我在Prudential的妈妈Rosela Bong特地的为了我们拥有更好的富裕思维来上你的课,感恩老师你的教导和每次都很耐心的聆听《我与苦瓜纠缠的故事》.我是一个吸收力比较慢的一个人还记得我在2018年上你的课的时候我对富裕思维模式还不是很了解,上完了2天的课我想来想去也搞不清楚到底什么是富裕思维,怎么别人知道了我怎么都还不知道呢. 当我得知你的书可以订购了,我脑海里就出现5个字'买下这本书'先,即便我没有养成一个阅读的习惯也不爱阅读. 还记得我在前一天还没有开始执行管制令的时候,被我称为了《谢谢你让我放下我与苦瓜纠缠的故事》我就决定要放下所有手边的工作什么也不管先的想法一定要读完这本书。
我用了几天的时间用心的阅读每一段然后再让我的脑消化,尝试的去理解你每一段要带出来的含义. 这是我第2次重新的再读过这本书. 每次读完这本书我就会发现不一样的东西, 领悟到不一样的东西. 阅读完这本书带给我最最最好的领悟,就好像突然间松开了这16年来我一直握着而不敢去面对的回忆和想念。
我以为我这辈子不可能会放下然后真正的去面对这回忆和想念. 现在我觉得我知道了这个原因为什么我以前不敢去面对这回忆和想念,这让我这个人都松了在面对这件事情。当然在接下来的时间我也开始对我所看到的,听到的,感所到的人事物充满了感恩的心,这所有的一切就开始变的更加美好了。
感恩我遇见了你,感恩这时间来的刚刚好,让我体会和领悟到我在普通书本永远都不会教的道理。我相信再阅读我还可以得到更深更了解到不一样的含义和我相信我还有很多可以领悟的东西.
至我成长多一级的2020年❤️
我也写了一段话给我妈妈:
"原来过了这么多年我才发现你离开的方式是要我学会怎么样去守护和珍惜别人。我会遇见保险这个行业原来也是你的安排。这是因为我以前没有学会怎么的去珍惜对于一个这么爱我的人,没有学会怎么的去感恩对于一个这么爱我的人,没有学会什么是爱,怎么用爱去爱一个这么爱我的人,那时我只知道接受那些很爱我的人的爱,也太依赖这么爱我的人觉得爱我的人一定会帮我安排我的梦想,这一切一切来的太容易了。
所以上天和妈妈生气了因为她付出了这么多而我却没有发现,才安排了你的离开,因为上天和妈妈觉得是时候要我开始学会什么是珍惜爱我的人,学会怎么去感恩爱我的人,该用什么方式去爱那些爱我的人,也要让我学会什么是独立,怎么的去帮助别人和一个家庭,学会要用什么方法去完成我的梦想. 这样上天和妈妈才会让我遇见一个这么爱我的人…谢谢妈妈,我爱你😇"
哈哈哈老师,我的长篇大论写完了…我都是看完了你的书之后,我的心告诉我的👆
谢谢你,感恩有你😇😇
古晋
Joyce Kho
许静雯.
---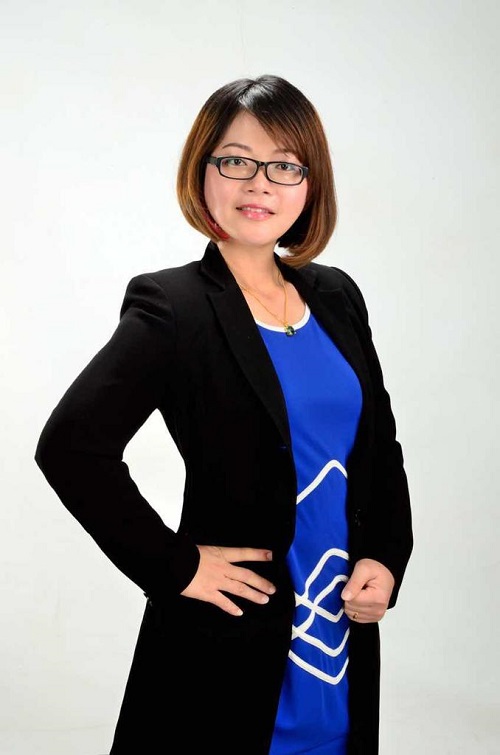 大家好,我是黄祥兰,我加入保险业15年了,在我全职之前我是一名教师,当初是徐老师给了我信心全职保险业。他也影响了我两个儿子也全职保险业。所以每次有徐老师的课程,我都会鼓励伙伴们都要上。上了课程后,伙伴们懂得什么是人生的价值,我们都拥有共同的语言~就是一起念肯定句。
我们一起把每个目标和梦想写了录起来每天听。
上了老师的课程,影响了年轻伙伴开始爱看书的好习惯。
老师也让我们的信心都变更大和敢梦敢想。老师的课程让我领悟到了思维的想象力非常重要。只要敢梦敢想,多大的梦想都可以实现的。
感恩老师的耐心教导改变了许多人从负面变正面,从自卑变成自信满满,从没有梦想变成拥有大梦想。有梦想有目标人生才能更精彩。
诗巫
黄祥兰
Wong Siong Lang