LIFE INSURANCE AGENTS SUCCESS MANUAL
成功创业保险业务员手册
INTRODUCTION
Life insurance industry is one of the most important industries in Malaysia as it provides Malaysian financial freedom and peace of mind in case of their family bread winner unable to continue to support their family due to unexpected circumstances such as accident, illness or succeed death.
Currently, there are 14 life insurance companies in Malaysia with nearly 77,736 agents (2017), and it is estimated that every year, there are 8,000 to 9,000 people registered themselves to be an insurance agent, be it part time or full time.
Besides individual agents, Malaysia commercial banks also selling life insurance policies through their bancassurance channels. It is in line with the government's vision of having minimum 75% of Malaysian are covered by 2030.
Hence, it is important that every new agents joining this industry are fully aware of this industry in term of products features, claimable clause, investment return and so on so that they could provide excellent customer service to their potential policyholders.
WHY LIFE INSURANCE AGENTS SUCCESS MANUAL?
The average attrition rate of Malaysian life insurance agents in the first three years is estimated at 65%-70%. That mean, out of 10 new agents joined each year, there will be around 6 to 7 agents will leave this industry within the first 3 years, due to many reasons such as unable to generate sufficient income to support their family, unable to cope with business stress and pressures, lack of commitment, conflict with peers and lack of customers' base.
All these happened is due to the fact that one does not have a proper, systematic and effective programme for them to get understand the industry, business model canvas and potential challenges lie ahead of them before they officially embark on the journey, so that they could prepare themselves mentally, emotionally, financially, psychologically and spiritually.
With that in mind, Life Insurance Agents Success Manual was designed aimed at reducing the attrition rate of this industry so that life insurance companies could maximize their investment return and yield benefits from their recruitment campaigns.
This success manual also provides potential and upcoming life insurance agents a comprehensive and total understanding of life insurance industry. It has 14 chapters and among topics covered are self-mastery analysis, research and development of life insurance industry, business model canvas, critical success habits, agency building, insurepreneurial skills and ultimate goals of a life insurance agent.
OBJECTIVES
The main objective of this success manual is to provide participants a general knowledge about life insurance industry so that they could prepare themselves with the necessary knowledge, skills, habits and attitude in managing the business later.
EXPECTED OUTCOME
Through this programme, participants would understand clearly the overall climate of life insurance industry, what are the basis knowledge, skills and habits they should have in order to succeed in this industry. On top of that, participants will be given a clear signal on what are their gaps in term of knowledge, mindset, skills set and tool set, so that they could pre-equipped themselves to minimize hiccups when officially embark on this journey.
PROGRAMME OUTLINE
1. Why life insurance business?
2. Are you making the right decision?
3. Self-Mastery Analysis
4. Business partners
5. Critical Success habits
6. Business model canvas
7. 1st three years as agent
8. Overcome success terror barriers
9. Agency Building
10. Meetings & Activities
11. From ordinary to extraordinary
12. The ethics of life insurance business
13. Essential entrepreneurship skills
14. Ultimate goals as life insurance agent
WHO SHOULD ATTEND?
1. Life insurance agents
2. Potential life insurance agents
3. Policy holders
4. Agency leaders
5. Life insurance company staff
6. Agency Clerk
PROGRAMME DURATION
4 days, 9.00am-5.00pm
PROGRAMME DELIVERY METHODS
1. Lectures
2. Peers Sharing Sessions
3. Case Studies
4. Assignments
5. Peers Discussions
MAXIMUM PARTICIPANTS PER CLASS
20
PROGRAMME INVESTMENT
Please refer to Richmind Consulting and Mentoring Sdn. Bhd.
---
TESTIMONIALS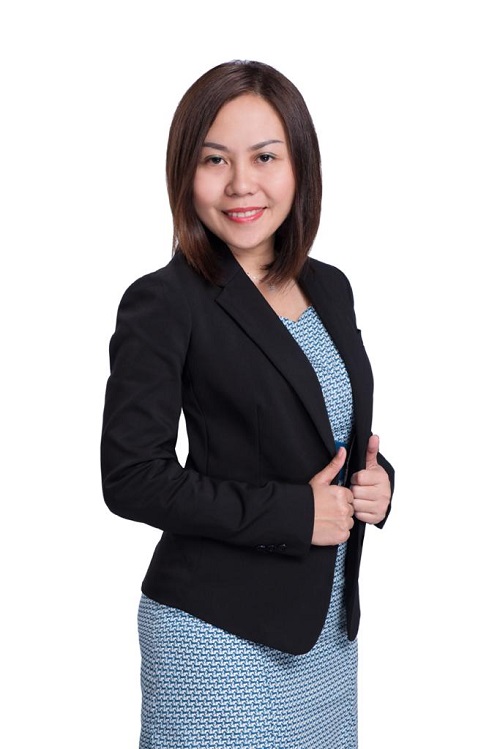 I have 8 years of trial and error of wanting to build a successful agency with the right minded people. After almost completing the Life Insurance Agents Success Manual by Richmind Coach together with my 3 newly joined associates, I strongly recommend those who wanted to join Life Insurance industry, those who think that this industry is not for them or those who still thinking if this industry suits them should enrol themselves.
Why I said so, initially 4 persons registered for the class and eventually one of them self-withdrawn from the session, which meant this training served as one of the auto selection tools for the right minded people to join. All I can say is that this session really helps the prospect agents and newly joined agents to understand the career prospects of this industry, professionalism and the ethics.
As for me as an agency leader, this success manual helps me in sharpening my recruitment skills especially on the first few selections stage by asking the right questions to the prospect agents. The content of each module are well structured and well explained by the person who has more than 20 years of supervising, interviewing and communicating with many successful Insurepreneurs in Malaysia.
Lastly, attending together with my newly joined agents makes us understand each other better and make my follow up follow through session with them becoming more effective.
Ann Jasmine-
Miri
---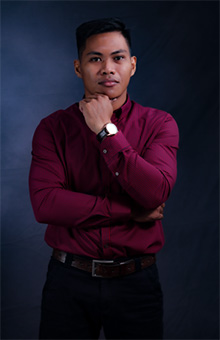 Saya mengucapkan ribuan terima kasih kepada En Chi Poh Yung yang menyediakan platfom RICHMIND ini bagi mengajar dan memimpin agen-agen insuran yang baru menceburi industri tersebut.
Melalui program LIASM (Life Insurance Agents Success Manual) tersebut, saya boleh belajar bagaimana menjadi seorang agen insuran yang dipercayai, bertanggungjawab, berkharisma, berintegriti dan semua ciri-ciri seharusnya dimiliki oleh seorang agen insuran.
Sebelum menggambil keputusan untuk menjadi agen insuran, saya bekerja dalam sektor O&G (onshore) dan tidak mempunyai pengetahuan berkaitan insuran. Melalui program LISM tersebut saya dapat belajar banyak hal serta informasi mengenai industri insuran tersebut.
LIASM mempunyai 14 bab secara keseluruhan di mana setiap bab akan menerangkan bagaimana menjadi agen yang berjaya dan mengekalkan prestasi sebagai agen insuran yang berkharisma. Saya pecaya ramai yang beranggapan bahwa menjadi seorang agen insuran sangat mudah, hanya jual produk insuran kepada sesiapa saja sudah memadai. Namun menjadi agen insuran bukan sekadar menjual produk kepada sesiapa saja secara rawak semata-mata. Ianya memerlukan seorang individu yang benar-benar menjiwai tugas dan bertanggungjawab sebagai seorang agen.
Mempelajari ilmu yang bermanfaat serta membuka minda tidak dapat dibandingkan dengan wang ringgit yang harus dibayar, walauapapun bidang yang kita ingin ceburi, pasti ada harga yang harus dibayar. Ingat wang boleh habis, tapi ilmu akan berkekalan.
Bagi anda yang ingin menjadi agen insuran dan tidak tahu bagaimana cara yang sesuai, saya galakan anda untuk menyertai progrsm LIASM yang disediakan melalui RICHMIND platfom yang dijalankan oleh En Chi Poh Yung.
Terima kasih.
Henry Bala Ferry
---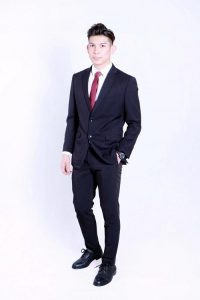 您好,徐老师,我感到非常感恩和开心因为我有机会参与成功创业保险业务员课程!
这个课程让我领悟到非常多!也让一个懵懵懂懂的保险代理员(也可以说是行尸走肉)的我慢慢蜕变成保险企业家☺️了解到行业美好的前景🙏🏻 也在自我检测中了解到自我价值观和行业的价值。👍🏻
诗巫
SU LEH KING
苏礼罄
---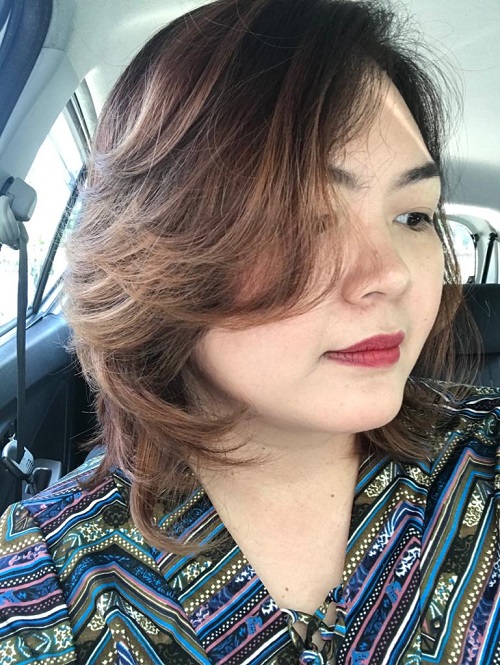 I am a new comer into the Life Insurance industry, with no background at all, and I only thought that this industry is only about marketing & selling.I was having low confidence in the beginning and always wonder what is my future in this industry, as it is one of the toughest industry to be in, what more to stay longer.
However, I am very grateful to my business mentor Ann, for introducing this Life Insurance Success Manual to me. With coaching & guidance from Mr Chi, I can now understand the purpose of me being in the industry.
It is not only about selling, but it's a noble job that we're in and the values that we are bringing in.
Being an Insurepreneur is definitely a rewarding and purposeful career, and it will allow me to be a blessing to others as well.
I can now see the clear path of me having a successful career in the industry.
Thank you so much Mr Chi for your coaching & guidance, I am so grateful that I have attended your classes.
Phoebe Francis
Miri