LIFE INSURANCE AGENTS SUCCESS MANUAL
成功创业保险业务员手册
INTRODUCTION
Life insurance industry is one of the most important industries in Malaysia as it provides Malaysian financial freedom and peace of mind in case of their family bread winner unable to continue to support their family due to unexpected circumstances such as accident, illness or succeed death.
Currently, there are 14 life insurance companies in Malaysia with nearly 77,736 agents (2017), and it is estimated that every year, there are 8,000 to 9,000 people registered themselves to be an insurance agent, be it part time or full time.
Besides individual agents, Malaysia commercial banks also selling life insurance policies through their bancassurance channels. It is in line with the government's vision of having minimum 75% of Malaysian are covered by 2030.
Hence, it is important that every new agents joining this industry are fully aware of this industry in term of products features, claimable clause, investment return and so on so that they could provide excellent customer service to their potential policyholders.
WHY LIFE INSURANCE AGENTS SUCCESS MANUAL?
The average attrition rate of Malaysian life insurance agents in the first three years is estimated at 65%-70%. That mean, out of 10 new agents joined each year, there will be around 6 to 7 agents will leave this industry within the first 3 years, due to many reasons such as unable to generate sufficient income to support their family, unable to cope with business stress and pressures, lack of commitment, conflict with peers and lack of customers' base.
All these happened is due to the fact that one does not have a proper, systematic and effective programme for them to get understand the industry, business model canvas and potential challenges lie ahead of them before they officially embark on the journey, so that they could prepare themselves mentally, emotionally, financially, psychologically and spiritually.
With that in mind, Life Insurance Agents Success Manual was designed aimed at reducing the attrition rate of this industry so that life insurance companies could maximize their investment return and yield benefits from their recruitment campaigns.
This success manual also provides potential and upcoming life insurance agents a comprehensive and total understanding of life insurance industry. It has 14 chapters and among topics covered are self-mastery analysis, research and development of life insurance industry, business model canvas, critical success habits, agency building, insurepreneurial skills and ultimate goals of a life insurance agent.
OBJECTIVES
The main objective of this success manual is to provide participants a general knowledge about life insurance industry so that they could prepare themselves with the necessary knowledge, skills, habits and attitude in managing the business later.
EXPECTED OUTCOME
Through this programme, participants would understand clearly the overall climate of life insurance industry, what are the basis knowledge, skills and habits they should have in order to succeed in this industry. On top of that, participants will be given a clear signal on what are their gaps in term of knowledge, mindset, skills set and tool set, so that they could pre-equipped themselves to minimize hiccups when officially embark on this journey.
PROGRAMME OUTLINE
1. Why life insurance business?
2. Are you making the right decision?
3. Self-Mastery Analysis
4. Business partners
5. Critical Success habits
6. Business model canvas
7. 1st three years as agent
8. Overcome success terror barriers
9. Agency Building
10. Meetings & Activities
11. From ordinary to extraordinary
12. The ethics of life insurance business
13. Essential entrepreneurship skills
14. Ultimate goals as life insurance agent
WHO SHOULD ATTEND?
1. Life insurance agents
2. Potential life insurance agents
3. Policy holders
4. Agency leaders
5. Life insurance company staff
6. Agency Clerk
PROGRAMME DURATION
4 days, 9.00am-5.00pm
PROGRAMME DELIVERY METHODS
1. Lectures
2. Peers Sharing Sessions
3. Case Studies
4. Assignments
5. Peers Discussions
MAXIMUM PARTICIPANTS PER CLASS
20
PROGRAMME INVESTMENT
Please refer to Richmind Consulting and Mentoring Sdn. Bhd.
---
TESTIMONIALS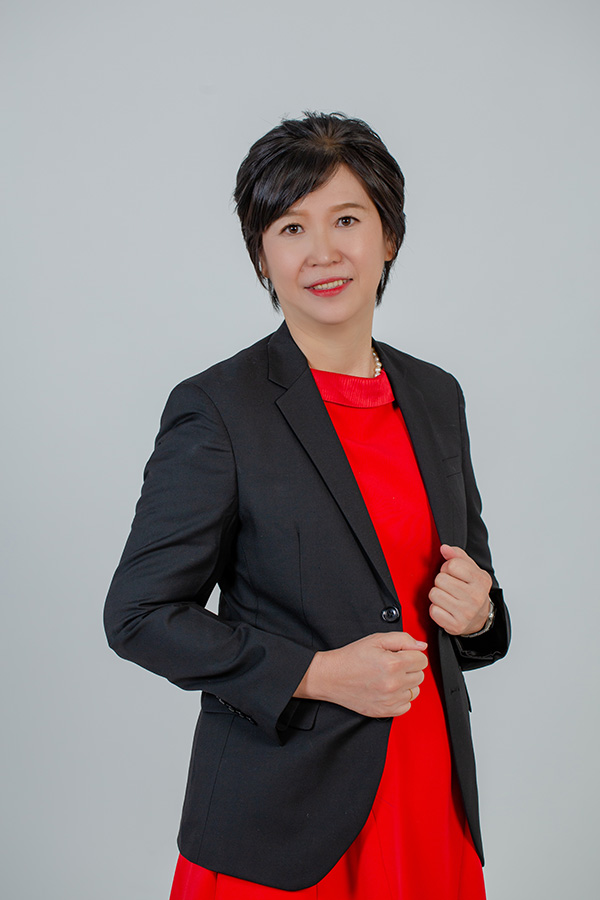 徐老师,对我印象最深刻的口语"你成为你所想"及每天对自己肯定,与自己沟通成为我完成MDRT路上的积极与动力。感恩徐老师。
Chieng Su Siong, Sibu
---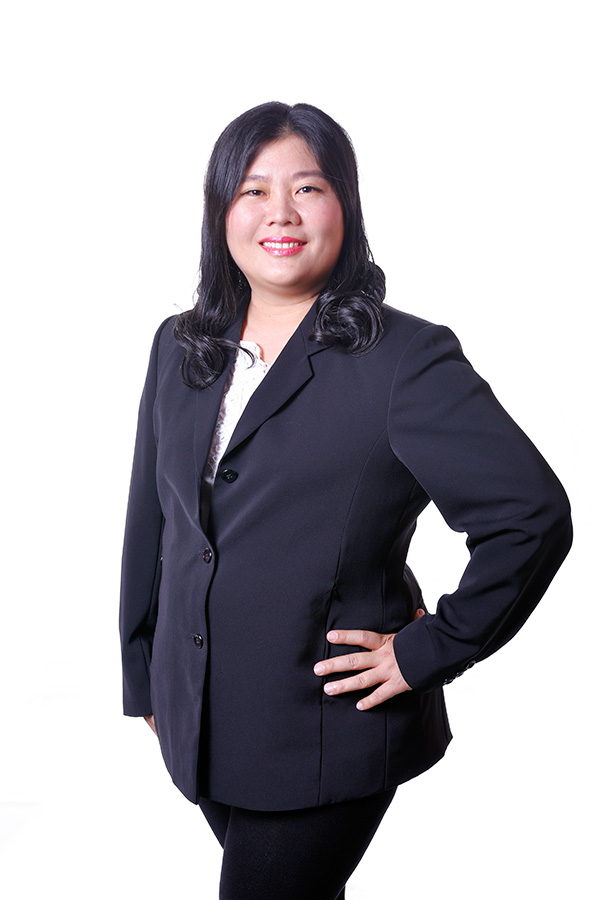 徐老师,感恩您的训勉,让我的信念加倍,站稳脚步,步步攀上另一个高峰。感谢您让我明白,成功掌握在自己手中。谢谢你。
Hu Sing Hui, Sibu
---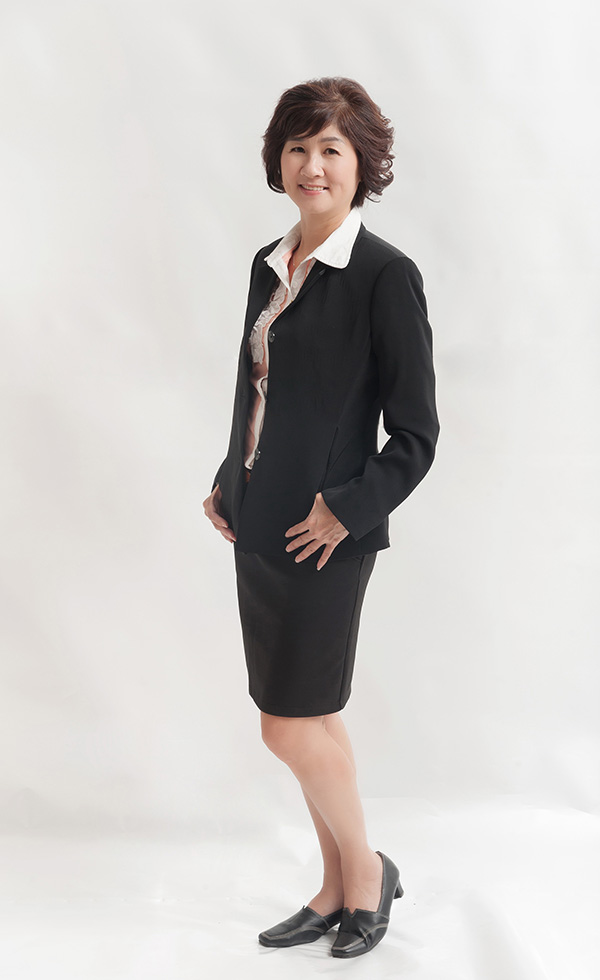 徐老师,疫情期间我看的第一本书就是你写的"使命至富"让我领悟到改变思维,相信自己可以做到所设定的目标,让以终为始的信念帮助我们迈向成功。我终于做到MDRT了!相信你的书可以帮助更多人。谢谢你。
Tiong Nyuk Mee, Sibu
---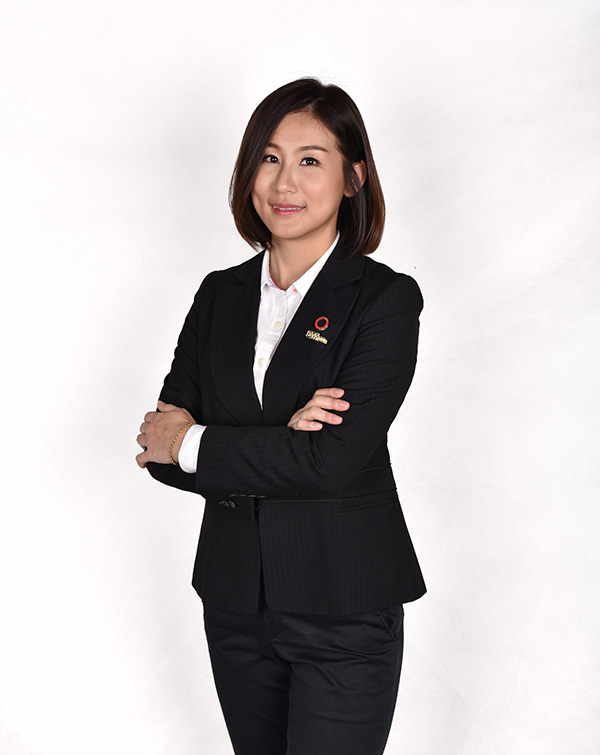 徐老师,你的出现就是我生命的转机!你教导了我学习感恩,分享,强大信念,你成为你所想!当我定目标时,你告诉我必须是"一定"而不是"希望"。所以每年抱着"强大的信念"定下目标,我一定"要完成的目标!我做到MDRT了!感恩有你,徐老师!
Agnes Wong Su Su, Sarikei
---
I was quite reluctant to attend Mr. Chi's Life Insurance Agents Success Manual class at first. With pandemic going on during 2020 and worried about my sales, adding a learning session in Q4 was not what I had in mind. After prayer and meditation, I decided to commit and accept whatever happens during the class 3rd week onwards.
As I followed all Mr. Chi teaching and advice, I noticed something different in me after the 4th week. I started to close more cases, I received more than 30 new names (usually in a year I got 5), and my relationship with myself and my clients slowly improved. I started to manage my time accordingly and I am calmer.
What I did was say the affirmations daily, do my homework, take my time to meditate and follow through all the exercises with an open heart and mind.
I notice a simplified version of NLP was also in his teaching especially mind conditioning in the Identity and Limiting Belief technique to believe I can do more and beyond as a Spirit in the "I am a SPIRIT " affirmation. And the "I approve of myself to achieve my goals" helps a lot to soften my stubborn subconscious.
I achieved more than my targeted cases last year, closed my first single premium case, affirmed and accepted my identity as a Life Insurance Entrepreneur, attracted a few potential business partners, managed my time better and calmer in just about a few weeks after I committed to Mr. Chi class.
I am now in Chapter 5 in his lesson and I am looking forward to more improvement throughout this 2021. I am very grateful and thankful for my leader for giving me this opportunity and Mr. Chi's teaching. Attending Mr. Chi's class was the best and right decision I have made in 2020.
Sonia Evonne Anak Duncan
Miri
---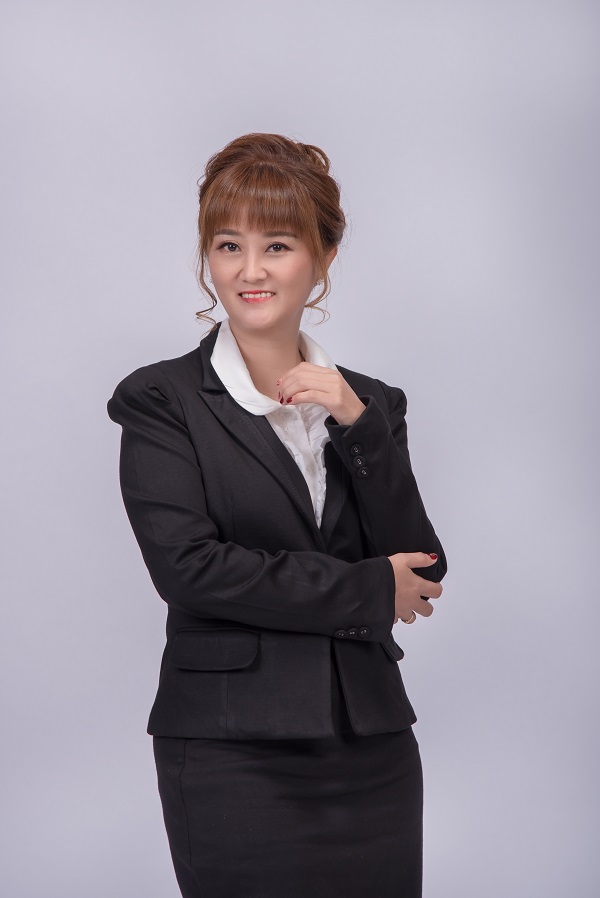 谢谢你的用心和无私的分享,依旧记得你所说的我们的思维所产生的信息是非常强大的,给自己的思维下达了怎样的指令,就会成为想成为的人,得到所要的成就!感恩有你,我们的人生导师,徐老师。
谢谢你用心和无私的分享,依旧记得你所说的我们的思维所产生的信念是非常强大的,给自己的思维下达了怎样的指令,就会成为自己所想成为的人,得到所要的成就!我做到MDRT了!
感恩有你,我们的人生导师Mr Chi! 谢谢你
Ting Mee Hung, Sibu
---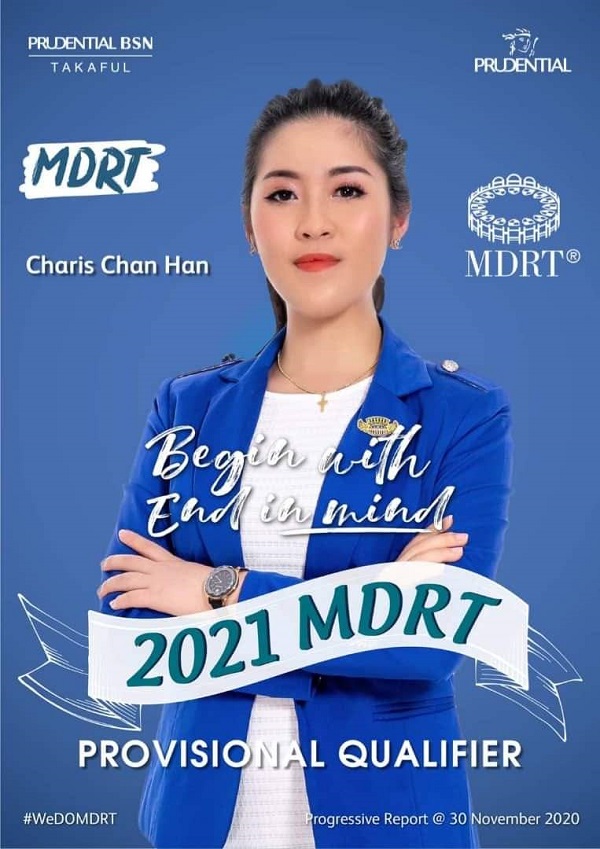 Before i joined Mr. Chi class, i have set my goals for this year which is MDRT. And everyone knew that 2020 was a years full of challenges due to Covid-19 pandemic, so if you asked me whether am i nervous or scared or not, my answer is yes of course because honestly this is my first time in my life to face this world pandemic.
Before the pandemic, my timetable is full of activities like company incentive travel, work trip and the lists of customers i want to meet. After the pandemic, my activities suddenly got all cancelled and i was like how am i going to handle this? But i tell myself everything happen for a reason, with this i learned more about information technology in deep like using Zoom for agency meeting, doing presentation with client and online class. Thanks to the pandemic, i learned more about IT platform and because of this I joined Mr. Chi online class as well.
My turning point started here with Mr Chi class when i shared with him that I want to become a MDRT this year even with the pandemic and i asked him how. He shared with me that as human beings we must use our advantages that God gave us which is 6 mental faculties(六大智慧),conscious mind, subconscious mind, feeling, action and result. Firstly, we must have a proper and positive affirmation for ourselves that we can read everyday so that the positivity will manifest. Good attracts good. So i read all the positive affirmation everyday and remind myself.
"今天我感到非常开心和感恩因为我己经决定参与人寿保险事业,以便我可以提升自己的频率,以吸引我要的人事物来到我的生命中"
(I am so happy and grateful now that I have made my decision to join life insurance business so that I could attract the goods that I desired into my life by raising to its frequencies)
Besides that, we need to use our 5 senses (五官) to help us in achieving our life goal. For eyes, i had printed out the MDRT logo at my dream board and stick at my room and office so that i can see everyday. And also visited MDRT website to read the latest information and MDRT related articles. For listening, i always listen to MDRT clips and disc in the car while i am driving to work. And for talking, i used the words of affirmation to tell myself that i am grateful that I have achieved my MDRT. Most importantly is the feeling, we must feel like we are already a MDRT before we actually achieve it, that is the power of believing.
Likewise, i always said begin with the end in mind, means believing you are already at your final goal at the beginning. Have the courage to dream and believe that you can do it, the willingness to achieve has to be greater than your fear. Find out your big why, if your why is big enough, you will finds ways to do it and you can overcome the challenges in between.
Mr. Chi's guidance really helped me a lot not only in works but also in my daily life like how i cope with family, friends and others. I can switch my mindset fast to a positive one regardless of how bad the situation is. Because what happen around us is not important, how we react to it is the key, is either we get something or we learn something, life is always worth the take.
Let's join the mentoring program together 💪
Charis Chan, Kuching
---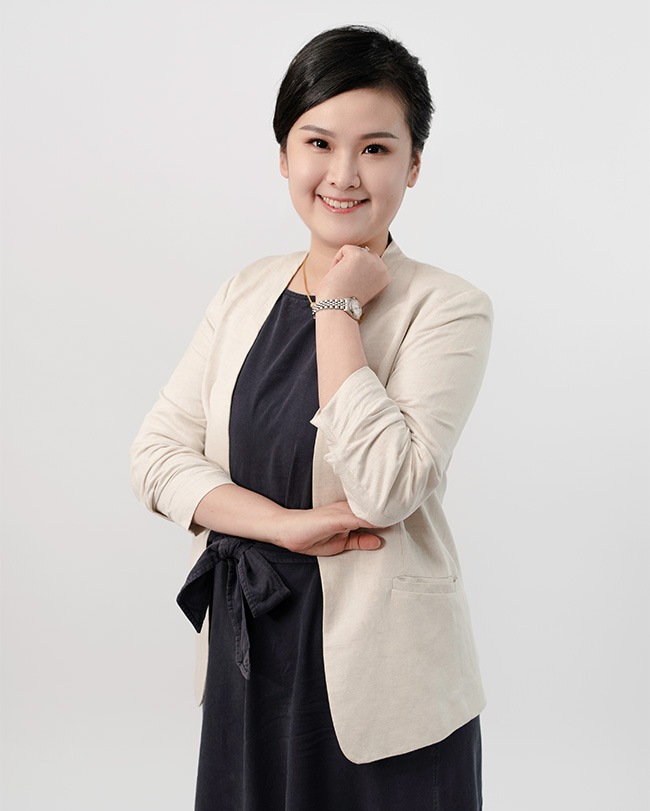 Dear Mr Chi, 感恩有你。在年头的时候,你问我你要怎么知道你达成MDRT? 我说,当看到系统里面出现那个号码的时候啊。你就叫我要影印出来。我就每天按进系统,想象那个号码出现!真的每一天都有看哦。就这样一步一步,慢慢的到达了。谢谢你,Mr Chi! 🌻🌻
Florence Wong, Sibu
I was first introduced to Richmind method when I attended a private class with Mr Chi in March 2019. It was a real eye-opener session where I learned about affirmations, how powerful our mind is & how it can tremendously change our lives. Since then, I applied what I learned in my daily life. I affirm in front of the mirror, when driving & even when I exercise!
But not until I joined Prudential as an agent in June 2019 that I really practise what I learn from Mr Chi as my agency, EMN Group, works closely with him for personal coaching & training. One of the best things I learn from Mr Chi in April this year during the MCO is to write a 'karangan', read it out & record it so I can listen to it every day. So I wrote my 4-page long 'karangan' with full & exact details of what I want to achieve based on the 'Whole Person' concept. It covers Relationship, Health, Education, Career, Service, Financial & Spiritual. I have listened to the recording almost every single day since April & I've experienced so many wonderful & unexpected things since then.
All the affirmations I say in my 'karangan' come alive one by one. I see changes not only in myself but also my parents, siblings & boyfriend whom I also mention in my daily affirmations. Collectively, we are all calmer, more kind and compassionate towards one another. In a way, it has helped us to lead a stress-free and peaceful life which is very important for our state of mind.
I see amazing changes in my insurance job – surprisingly, people come to me through referrals without me even looking for prospects. I close cases every single month until today and I have also reached my High Fringe Bonus target this year! Last month in October, I secured my first RM10,000 unit trust investment! This is the exact amount I say in my affirmation that I listen to every day and it finally materialised. It was a pleasantly shocking moment for me.
Richmind teaching is indeed life changing. It's so easy to follow, it's highly proven and it's the best! I recommend everyone who wants to make a difference in their lives to explore it.
Marcella G., Kuching